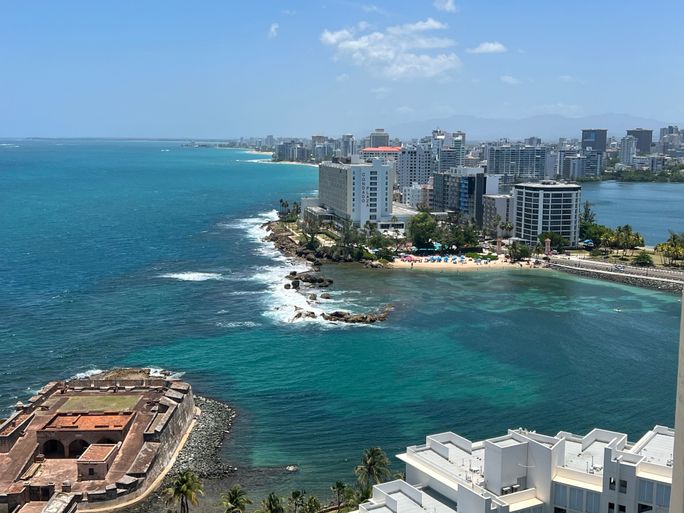 The San Juan metropolitan area is made up of lots of interesting neighborhoods, and where you stay may depend on the type of vacation you prefer.
One of the most popular neighborhoods, Condado, is especially popular, thanks to its beachfront location and its wide array of hotels, restaurants, shopping and nightlife. Few other areas in the metropolitan area have such diverse offerings, and few are as walkable as Condado.
These are the basics you need to know to plan a perfect Puerto Rico vacation in Condado.
Where is Condado?
The neighborhood called Condado is a "sub-barrio" in the larger district of Santurce, located in the San Juan metropolitan area. Situated east of Old San Juan and west of Ocean Park, Isla Verde and San Juan's Luis Muñoz Marín International Airport, Condado offers a central location that's ideal for exploring various parts of the city.
Ashford Avenue is the neighborhood's main street for strolling, shopping, dining and nightlife, and it's where many of the city's hotels are located.
Things to Do in Condado
San Juan's Condado neighborhood is the most walkable of the city's beachfront neighborhoods, and there are activities to suit a variety of interests. Condado Beach, of course, is one of the biggest draws; the wide stretch of sand is just steps from many hotels, and several properties offer dedicated beach chairs, umbrellas and even drink service.
Condado Lagoon also offers lots of water-based excitement. Its calm surface provides a perfect setting for kayaking and paddleboarding, and visitors can rent equipment from companies including VIP Adventures. For an especially memorable after-dark experience, consider an LED night kayak excursion with the appropriately named Night Kayak.
On land, Condado offers myriad opportunities for shopping along Ashford Avenue, with shops representing everything from international designer names like Cartier to artsy, hip sartorial creations at Root.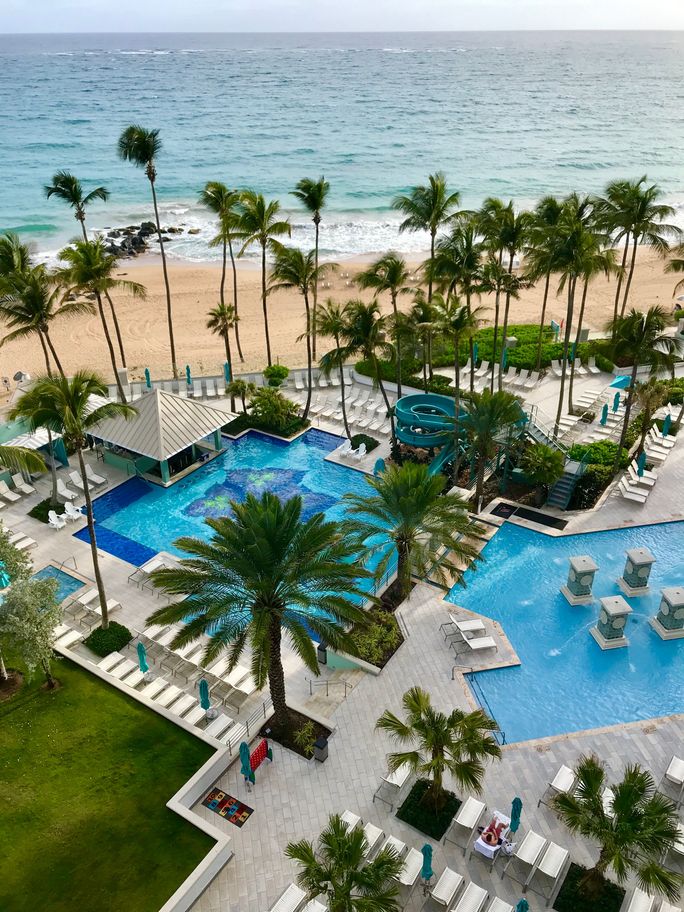 Hotels in Condado
There are lots of options when it comes to accommodations in Condado. Among the most recently renovated hotels is the Doubletree by Hilton San Juan, which now sports handsomely refreshed décor and an attractive pool area. This hotel is the best located for exploring trendy shopping and dining on nearby Loiza Street.
Top choices for beachfront hotels include the San Juan Marriott Resort and Stellaris Casino, which completed a $20 million renovation in 2019 and offers multiple dining options as well as a sizable casino.
A few blocks down Ashford Avenue is another beachfront favorite: La Concha Renaissance San Juan Resort, a mid-century modern classic that will soon undergo a $45 million renovation and be rebranded as part of Marriott International's Autograph Collection. The hotel's gigantic, seashell-shaped architectural accent, which once housed a restaurant, is a much-photographed landmark on Condado Beach.
Just across the oceanfront park called La Ventana al Mar sits the Condado Vanderbilt Hotel, a member of Preferred Hotels & Resorts. The property, which first opened in 1919 and has welcomed an array of celebrities since, offers a decidedly upscale experience.
Luxury accommodations with a boutique vibe, meanwhile, are the specialty at the O:Live Boutique Hotel, a member of Small Luxury Hotels of the World that faces Condado Lagoon and offers unique experiences like "champagne floating decks" for romantic picnics on the lagoon.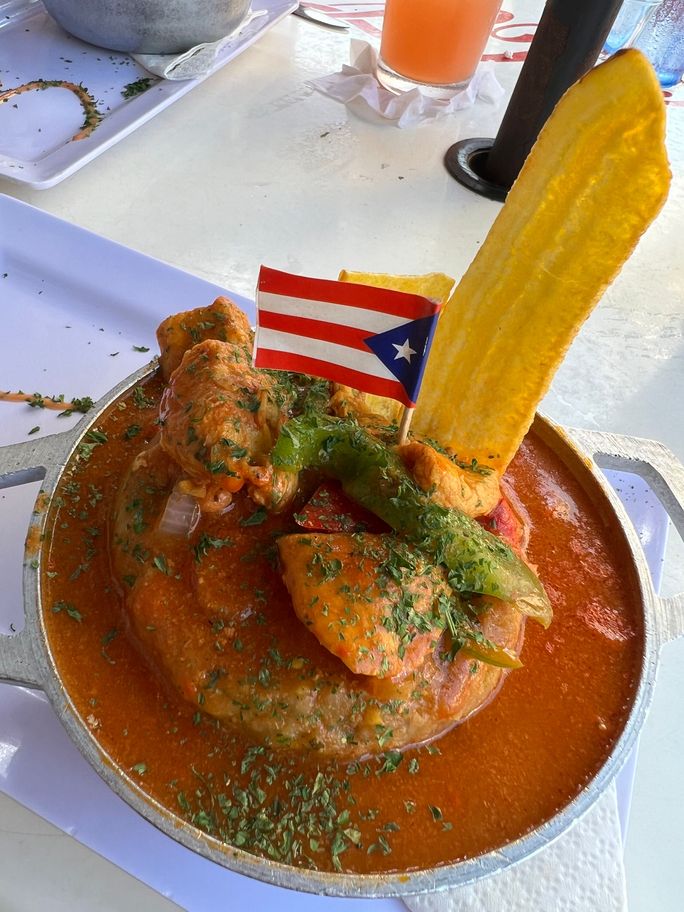 Restaurants in Condado
Foodies will find lots to love in Condado, whether they're hankering for tasty Puerto Rican delicacies like empanadillas or expertly prepared international fare. For authentic local cuisine at a reasonable price, one of the best choices in Condado is Orozco's, which Guy Fieri visited during an episode of the TV show Diners, Drive-Ins and Dives. Or, for a more upscale vibe, head to Mario Pagan, where the menu — created by Chef Mario Pagan — features both international and local specialties.
Hotels in Condado have also garnered praise for their sophisticated dining experiences. At the Condado Vanderbilt, for example, the restaurant called 1919 is headed by Michelin-starred Executive Chef Juan José Cuevas, who combines locally sourced ingredients with contemporary style. The AC Hotel by Marriott San Juan Condado, meanwhile, is home to Sobao, a bakery and restaurant known for its fresh bread and sandwiches.
The Wicked Lily is another Condado favorite, especially for those looking for beachfront dining and sophisticated Puerto Rican and Peruvian dishes. Weekends are the liveliest time to reserve a table at the Wicked Lily, when the restaurant's drag brunch features live entertainment and bottomless mimosas.

Topics From This Article to Explore

All content is property of the owner, unless otherwise specified. This content is not owned, or maintained by TravelMart,
and is used only for informational purposes. Please visit the content owners link
via the source link for more information.