While he may have ascended to the throne last September, the official Coronation of King Charles III—and all the associated traditions and spectacle—will take place on Saturday, May 6 at Westminster Abbey in London. 
As a resident of the United Kingdom, I've had a firsthand view of the run-up to the Coronation and can tell you that people are more than ready to celebrate the occasion (if not simply for the fact that the Coronation is providing the country with an extra three-day weekend this year) and that you're more than invited to join in on the fun.
I was in London for an afternoon recently and there was much more Union Jack bunting than I can ever remember seeing in the capital—including across the entire front room of a pub—and here in my home of York, signs advertising neighborhood street parties have been popping up in residential windows all over town. 
And why not? 
For the majority of us, this will be the first time we've ever had the chance to witness an event like this and whether or not you consider yourself a "fan" of the Royal Family or not, there's no denying the historical significance.  
It's going to be a royally good time to be here as the Coronation itself—a ceremony that has essentially remained unchanged for over a thousand years—will anchor a weekend full of activities in London and around the country.
And after all, nobody does pomp better than the British. 
There's no doubt that some travelers will have planned for months to be in London for the Coronation, while others may have heeded the recent call of my colleague Rich Thomaselli about making a last-minute trip for history's sake. Still others may end up here during the Coronation by serendipity. 
Regardless, I recently had a chat with VisitBritain to discuss some of the ways that travelers can make the most of and truly embrace this historic event and the following is an excerpt from our discussion followed by some of my final thoughts.  
Scott Hartbeck (SH): What is your number one tip for people who will be in London during the weekend of the Coronation?
VisitBritain (VB): Visitors to London during Coronation weekend will have the opportunity to see the city at a unique moment, surrounded by the pomp and pageantry that Britain does best.
Our best advice for visitors is to plan ahead! Expect large crowds, especially around Westminster, and give yourself plenty of travel time as public transport systems will be busy, with possible station closures and schedule changes. Information about the Coronation events is available online, and we encourage visitors to stay up-to-date as they make their plans for this historic weekend.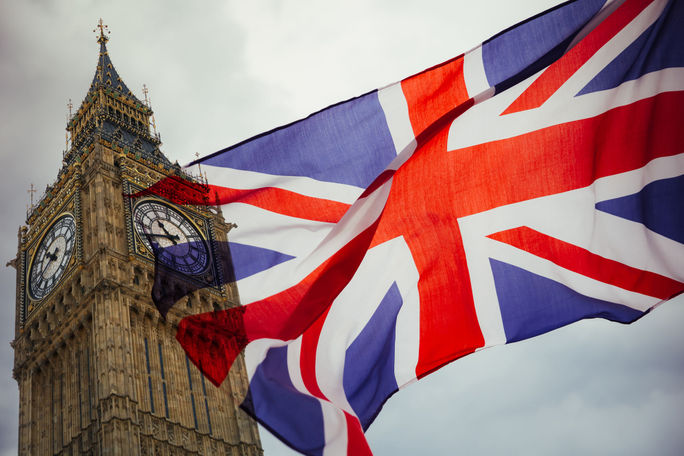 SH: What are the best activities or sights around London to soak up the Coronation vibe without actually going to the festivities themselves?
VB: While most visitors won't have an invitation to the events themselves, there are many ways to witness this landmark occasion in London over the weekend:
Catch a glimpse of King Charles III and Queen Camilla's procession along The Mall as they travel from Buckingham Palace through Admiralty Arch, along the south side of Trafalgar Square and along Whitehall to reach Westminster Abbey for the Coronation ceremony.
Watch the ceremony itself broadcast on special viewing screens in Hyde Park, Green Park and St. James's Park on Saturday, May 6,
Watch the Coronation Concert on Sunday, May 7 from the special large screen in St. James's Park,
Explore London at its finest, wandering through areas like the famously colorful streets of Carnaby & Marylebone which will feature special installations like a dazzling Union Flag and a Crown to mark the royal occasion.
(Attractions to Explore Britain's Royal Heritage) 
Crown to Couture, Kensington Palace: At the largest exhibition ever staged at Kensington Palace, you'll be taken on an immersive journey through the palace. Over 200 objects will be on display including Lady Gaga's luminous green MTV Awards dress and the world-famous Silver Tissue Gown worn at the court of Charles II (5 April – 29 October).
Style & Society: Dressing the Georgians, Buckingham Palace: The Queen's Gallery in Buckingham Palace is exploring what the Georgians wore, displaying a series of archival pieces and fine art collections. The 1700s were a revolutionary period of trade, travel and technology which fueled fashion trends across all levels of society, and highlights demonstrating this include a court dress on loan from the Fashion Museum Bath, recorded as having been worn at court in the 1760s (21 April – 8 October).
Theatre Royal Drury Lane, The ultimate Royal experience in the heart of London's Covent Garden Boasting centuries of royal credentials, The Lane is the only theatre in the world still operating under a genuine royal charter, it is also the only theatre in the world with two Royal Boxes and a theatre that has been famously visited by every reigning monarch since the Restoration in 1660.
Go shopping among the Royal Warrant Holders, British shops selected to supply the Royal households for their high quality. Find your perfect outfit among the tailors in Savile Row or go window shopping in Burlington Arcade for fine jewellery, luggage and other accessories fit for a king.
SH: If you're coming to Britain later in the summer or this autumn or winter, where are the best places to go in the British Isles to experience some Royal atmosphere?

VB: Visitors have the opportunity to explore Britain's Royal heritage at any time of year, and across England, Scotland and Wales.
Information (including an interactive map) is available on VisitBritain.com.
In London, follow this self-guided tour of royal and historic landmarks across the English capital.
Go beyond Buckingham Palace and discover the Royal residences across Britain. Take a tour of Windsor Castle, the Palace of Holyroodhouse or Sandringham House & Gardens, or stroll through the gardens of Highgrove House, King Charles and Queen Camilla's private home in Gloucestershire.
Explore the Royal and historic connections of many of Britain's other stately homes and gardens. Wales, for example, is home to over 600 castles, each with its own history to discover; whether you start with Cardiff Castle and Caerphilly in South Wales or Caernarfon and Conwy in the North, there's plenty to explore in this small country.
For an immersive experience, stay overnight in one of Britain's castles and estate homes. Check into Roch Castle in Pembrokeshire, Thornbury Castle Hotel & Spa in Bristol or a tower apartment in Northumberland's Bamburgh Castle for a unique overnight experience.
For an experience truly off the beaten track, discover the Royal ties to some of Britain's islands. The Isle of Anglesey in North Wales, for example, was Prince William and Princess Katherine's home after their marriage in 2011, while the southern Isle of Wight was a favourite destination for Queen Victoria and the site of her seaside retreat Osborne.
Bottom Line 
If you're in Britain during the Coronation, you're going to have a special travel experience.
As you can see, there will be a myriad of different ways to connect the Coronation in London, from personally witnessing the procession down the Mall to watching the festivities on a big screen television at one of the city's parks. Just expect crowds, build in extra time for travel and pack your patience, and you should be golden. 
But for those that can't make it to the capital, there are scores of sights around the country that can provide a fascinating insight into the history and story of the Royals (I'd be remiss if I didn't mention here that in York, the first posthumous statue of Queen Elizabeth II was unveiled last autumn and now adorns the front of the York Minster cathedral).
No matter where you are, you're bound to be close to a street party or a pub with the TV on, offering you the chance to truly mark the occasion like a local and perhaps make a new acquaintance or two along the way. 
All that's left to do now is cross our fingers for sunny weather.  

Topics From This Article to Explore

All content is property of the owner, unless otherwise specified. This content is not owned, or maintained by TravelMart,
and is used only for informational purposes. Please visit the content owners link
via the source link for more information.