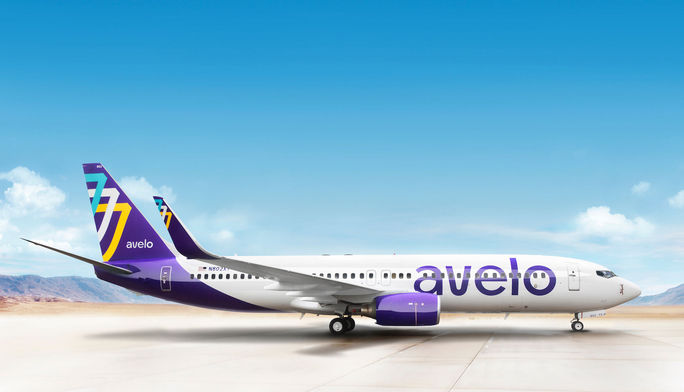 Avelo Airlines is expanding service from Florida's Daytona Beach International Airport (DAB) with new nonstop flights to Delaware's Wilmington Airport (ILG) just outside Philadelphia.
The ultra-low-cost carrier will be the only airline flying between Daytona Beach and Delaware when service begins on June 23. Avelo is celebrating the new route with introductory fares from $49.
Avelo points out that ILG's adjacency to multiple major highways makes it the Delaware Valley's most convenient and travel-friendly airport. Upon arrival, travelers will be within close proximity to not only Delaware but Southeastern Pennsylvania, South Jersey and the northern Eastern Shore of Maryland.
Avelo's DAB to Wilmington flights will operate twice weekly on Mondays and Fridays utilizing 189-seat Boeing Next-Generation 737-800 aircraft.
"Daytona Beach – just two weeks since announcing Avelo's arrival at DAB, we're at it again. This new route to the Wilmington/Philadelphia area exemplifies our ongoing commitment to bringing Avelo's low fares, industry-leading reliability and caring service to Daytona Beach travelers," Avelo Airlines Chairman and CEO Andrew Levy said in a statement. "Getting to the four-state Delaware Valley region is now easier than ever."
"We are thrilled that our second nonstop flight on Avelo will launch the day after the inaugural flight from New Haven," added Daytona Beach International Airport Director Karen Feaster. "Wilmington, Delaware is another strong market for travelers coming to and traveling from DAB. Adding these flights just in time for summer travel is sure to bring new visitors to our beautiful area and give our locals a great new nonstop destination."
Avelo also flies between DAB and Connecticut's Tweed-New Haven Airport (HVN).
---
For the latest travel news, updates and deals, subscribe to the daily TravelPulse newsletter.

Topics From This Article to Explore

All content is property of the owner, unless otherwise specified. This content is not owned, or maintained by TravelMart,
and is used only for informational purposes. Please visit the content owners link
via the source link for more information.