Is business travel finally coming back after more than three years of telephone calls and Zoom meetings?
At least one travel company seems to think so.
Throw in bleisure travel – where travelers are able to add a few days before or after a business trip for some personal time – and the stage is set for the return of business travel. 
"The business traveler mindset has changed, and employer attitudes have shifted, too. Face-to-face meetings are more effective at establishing and maintaining relationships than virtual meetings. It's no surprise that domestic and international work-related travel is rising along with bleisure travel," said Dan Richards, CEO of Global Rescue, in a statement.
Global Rescue is a leading provider of medical, security, evacuation and travel risk management services.
Business travel is predicted to surge and bleisure travel has taken off, according to the Global Rescue Spring 2023 Travelers Sentiment and Safety Survey. Seventy percent of business travelers responding say their work-related travel will match or exceed pre-pandemic levels in 2023. The majority of business travelers taking the survey (65 percent) will include bleisure travel, adding extra days to their business trip for personal or leisure activities.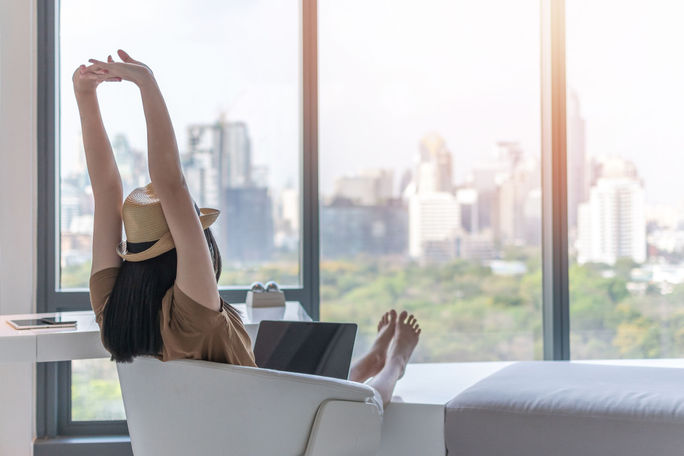 While global business travel might be up, workers have gotten the taste of work-at-home life or working remotely. As business travel increases, so do the challenges facing employers, especially following the pandemic and the rise of remote work. 
"The biggest management challenge in this evolving environment will be how duty of care plays a role in protecting a location-independent workforce. They have to ask themselves if a set of rules or policies designed to maintain their health, safety and well-being while working is in place," Richards said.
"Corporate leaders carry a duty of care responsibility to their employees, to take care of them and avoid exposing them to any unnecessary or undue risk. As more workers become location-independent and include bleisure in their business travel trips, the more the firm's duty of care policies must evolve." 

Topics From This Article to Explore

All content is property of the owner, unless otherwise specified. This content is not owned, or maintained by TravelMart,
and is used only for informational purposes. Please visit the content owners link
via the source link for more information.