A growing number of travel industry companies and brands are taking action to increase their commitment to sustainability and operating in a way that's more mindful of protecting the planet.
One of the most significant steps companies can take on this front is undergoing the extensive and rigorous certification process to earn B Corp status. A process that can sometimes take years, B Corp verification is designed to measure a company's social and environmental performance, including the impact of its operations and business model on workers, customers, communities, and the environment.
Only a handful of companies in the travel space have earned this impressive certification and looking for B Corp status is one of the best ways travelers can identify companies that are truly following sustainable, eco-friendly practices. The good news is just this week, another well-known name in the travel industry joined the B Corp ranks.
Collective Retreats, a long-time pioneer in the outdoor experiential hospitality space, has become the first and largest global outdoor hospitality brand to receive certified B Corp status.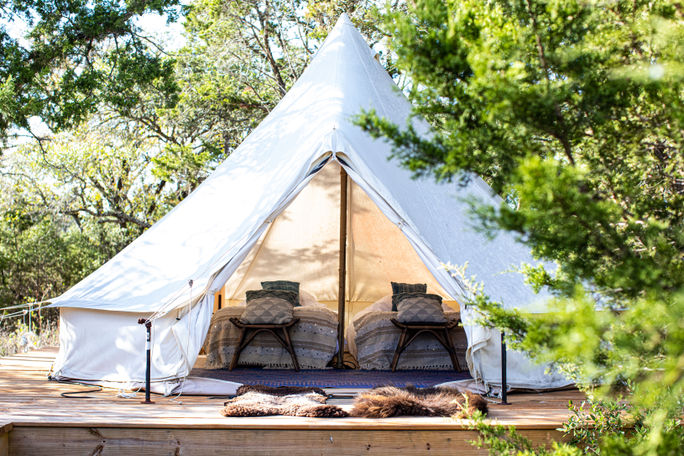 The company had already previously earned the separate distinction of being a Public Benefit Corporation (which legally obligates it to consider the impacts of its decisions on the environment and not just shareholders.) But this latest accomplishment further deepens Collective Retreats' commitment to driving the shift to a more sustainable travel industry.
"Tourism, particularly the hotel industry, is a remarkably challenging business and there is a serious lack of sustainable options that deliver innovative guest experiences while preserving the environment. Collective Retreats was created not only to disrupt the luxury hotel model but to help encourage existing and emerging brands to also adopt a mission-focused ethos that invests in communities, culture and people," Founder and CEO Peter Mack said in a statement.
In earning B Corp status, Collective Retreats joins such trailblazers as Intrepid Travel (which earned B Corp status back in 2018 and is not only the world's largest adventure travel company, but also the world's largest travel B Corp), Travel Matters, Vagabond Tours, Frontiers North Adventures, and Terra Education.
Collective Retreats' new certification is especially important because the company is now the largest outdoor hospitality brand to achieve B Corp status. It offers retreats in a variety of locations around the United States, including New York City's Governor's Island, Texas, and Colorado. The company also has several new product concepts and destinations in development.
Its retreats are known for offering a reimagined hotel experience, one that focuses on creating intimate outdoor getaways in unique destinations. 
Including the handful of travel industry brands and companies that have achieved B Corp status, there's currently more than 6000 Certified B Corporations across more than 80 countries, representing over 150 industries.
---
For the latest travel news, updates and deals, subscribe to the daily TravelPulse newsletter here.

Topics From This Article to Explore

All content is property of the owner, unless otherwise specified. This content is not owned, or maintained by TravelMart,
and is used only for informational purposes. Please visit the content owners link
via the source link for more information.