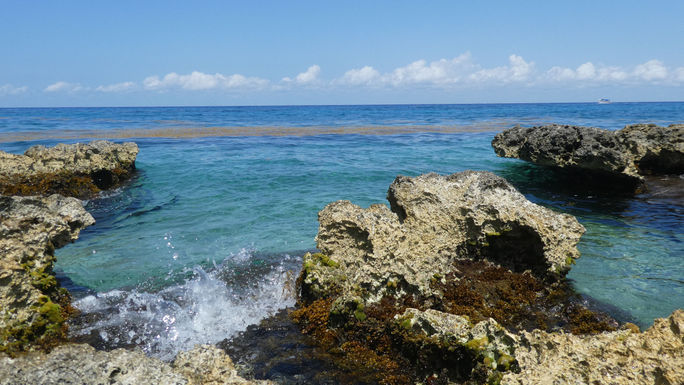 Mexican travel officials reported that Cozumel experienced a
massive increase in arriving cruise ship passengers in the first quarter of
2023.
According to the Riviera
Maya News, Cozumel revealed a 104 percent increase in cruise industry
arrivals between January and March, helping the island cement its spot as a top
destination for itineraries to Mexico.
Cozumel recorded 390 cruise ship arrivals in the first
quarter, an increase of 13 percent compared to last year. The number of
arriving passengers also grew, jumping from 604,445 through the first three
months of 2022 to 1,230,627 this year. 
"In Quintana Roo, we are committed to promoting responsible
and sustainable tourism that benefits our local community and preserves our
natural and cultural heritage," Governor Mara Lezama told the Riviera Maya News.
"The growth of cruise tourism in Cozumel is a reflection of
the joint work of all sectors and of our vision of a tourism model with social
justice," Lezama continued. 
Last year, Cozumel's tourism industry recorded 1,117 cruise
ship arrivals and 2,943,760 passengers. Travel experts believe 1,154 vessels
will arrive at the island, bringing an estimated 3,726,115 passengers along for
the ride.
Quintana Roo officials continued to assure locals that the
government remains focused on "sustainable and equitable tourism development,
boosting prosperity and promoting a tourism model with social justice."
---
For the latest travel news, updates and deals, subscribe
to the daily TravelPulse
newsletter.

Topics From This Article to Explore

All content is property of the owner, unless otherwise specified. This content is not owned, or maintained by TravelMart,
and is used only for informational purposes. Please visit the content owners link
via the source link for more information.