The state of Puebla, neighboring Mexico City, is one of the destinations with the most outstanding natural, historical, cultural, and gastronomic richness in Latin America. In addition to having UNESCO World Heritage Sites, it has 10 Magic Towns located near the capital of Puebla and in the highlands of its vast geography. 
Martha Ornelas, Puebla's Minister of Tourism, tells TravelPulse that nature tourism is what visitors mainly look for in this state, in addition to cultural tourism. "The state's capital is the second municipality with more museums in Mexico, and gastronomy is our heritage with chile en nogada, rib mole, and mole poblano, among many others."
Mole poblano, one of the world's renowned dishes as a cultural heritage of Mexico, is made with turkey, chocolate, and various types of peppers, among 40 other ingredients, and was first cooked in the Santa Rosa Convent. Another gastronomic flag of Puebla is the famous Chiles en Nogada, made with a mixture of ingredients native to Mexico, such as poblano pepper and other products of Spanish origins, such as the Castilla nut, which is used to prepare the distinctive sauce of this renowned dish.
These two culinary delicacies are joined by an infinite variety of typical foods and sweets that characterize the famous cuisine of Puebla, in addition to the appreciated ceramics of Talavera, of which Puebla has the designation of origin and which is made only in authorized artisan workshops.
From the historical and cultural point of view, the city of Puebla is one of the most emblematic destinations of the Spanish colonial era, having more than 280 temples built in the 16th century by the different religious orders settled in this important city of New Spain, among which stand out the Cathedral, the Temple of Santo Domingo, with its majestic Chapel of the Rosary, Compañía de Jesús, San Francisco, San Agustín, and the Palafoxiana Library, among many other treasures that have made Puebla recognized as the most important baroque corridor of Mexico.
Sergio de la Luz Vergara, Minister of Culture of Puebla, points out that the Palafoxiana Library has a collection of 52,000 ancient books about human life's creation, formation, and feeling. "This Library was part of the palace of Viceroy Don Juan de Palafox, which opened it for Jesuit scholastics."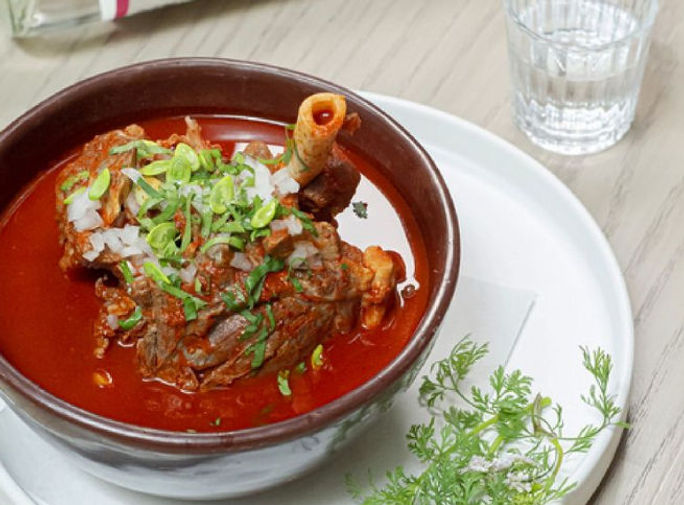 To know the destination and discover its different experiences, there is a wide range of tour operators, like Isabel Maritonera, Executive Director of Mexential. She says, "If you are in Puebla, you can do authentic workshops, for example, mole. Or you can also do it in small towns with traditional cooks or visit a workshop with the artisans. For example, in Izúcar de Matamoros, you see all that colorful clay details like skulls, among others. You actually can do a painting shop, or an example in Talavera, as well". She adds that visitors can order tailor-made trips with exclusive services according to their requirements. 
Experiences in Magic Towns
In the 10 Magical Towns of Puebla, there is a vast mosaic of activities and experiences that include adventure tourism, ecological, romance, leisure, cultural, and historical, with routes in which visitors know emblematic sites such as the ancient Sacred City of Cholula, located at the foot of the Popocatépetl and Iztaccíhuatl Volcanoes, which has the prehispanic pyramid with the most enormous basement of Mesoamerica, as well as a large number of Baroque colonial temples.
The Magic Towns of the state are: Cuetzalan, Atlixco, Chignahuapan, Huauchinango, Pahuatlán, Tlatlauquitepec, Xicotepec, Zacatlán, Cholula, and Tetela. In all of them, the experiences are designed for all ages and tastes. For example, for lovers of gastronomy and nature, there's a tour that takes visitors to know the biosphere of Tehuacán-Cuicatlán, a site of universal value where they can observe prehistoric fossils and enjoy experiences such as hiking, photography, camping, and observation of desert flora and fauna.
This area, bordering the state of Oaxaca, produces the traditional mezcal. Miguel Ángel Orea Aguilar, one of the creators of the Mezcal Aislados project, offers visitors an exciting tour of his factory at any time of the year. "My family has been involved in the production of mezcal since long before Puebla obtained the designation of origin, and we have opened the factory so that people know our nurseries of cultivation of the maguey with which we create the traditional mezcal," he says. However, its production is minimal and is only sold in its facilities and some exclusive restaurants in Mexico.
On the other hand, Puebla has a vast repertoire of accommodations ranging from cabins in the highlands and rural communities to luxury hotels of international chains as well as boutique accommodations in former colonial buildings, as is the case of the traditional Hotel Royalty, located opposite the imposing Cathedral of the City of Puebla.
The city has the Tourist Promotion Council (Vive Puebla) to bring tourism to Puebla. "Our mission is to promote Puebla, on the part of private initiative, particularly for the meetings industry. We are made up of chain hotels, brand name hotels, entertainment centers, and transporters," explains Alfonso Gómez, President of Viva Puebla.
For its invaluable culture and tradition, Puebla is one of the most recommended tourist destinations for business or leisure trips. Its international airport has connections with Houston, Texas and the short distance to Mexico City allows visitors to take advantage of the connectivity of Benito Juárez International Airport and Felipe Angeles International Airport.

Topics From This Article to Explore

All content is property of the owner, unless otherwise specified. This content is not owned, or maintained by TravelMart,
and is used only for informational purposes. Please visit the content owners link
via the source link for more information.