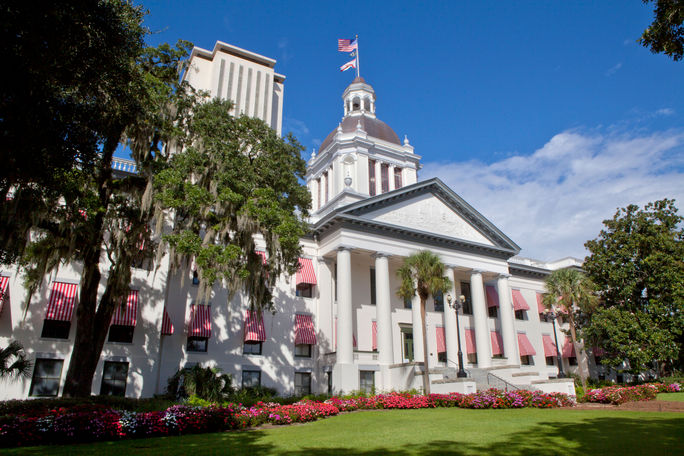 On the heels of a steady stream of anti-LGBTQ rhetoric and legal changes coming from the state of Florida and its Governor, Ron DeSantis, the organization Equality Florida is issuing a travel advisory about traveling or relocating to the state.
The advisory from the LGBTQ civil rights organization warns of the risks posed to "health, safety, and freedoms of those considering short or long-term travel" as well as relocation to Florida. 
The organization said its move comes in response to a wave of safety inquiries that it has received following the passage of laws that are not only hostile to the safety of the LGBTQ community, but also restrict access to reproductive health care, not to mention the state's moves to "repeal gun safety laws, foment racial prejudice, and attack public education by banning books and censoring curriculum."
In March, DeSantis signed the Parental Rights in Education bill, which has been labeled the "Don't Say Gay" bill by its opponents. The regressive measure bans classroom instruction on sexual orientation or gender identity in kindergarten through third grade and states that any instruction on those topics cannot occur.
The Florida Board of Medicine and Board of Osteopathic Medicine also recently approved a draft rule banning medical or surgical gender-affirming care for transgender individuals under 18. 
Beyond the legal measures that are hostile to LGBTQ individuals, the language of lawmakers themselves has attacked this population. One Republican lawmaker in Florida called transgender individuals "demons" and compared them to "mutants."
"As an organization that has spent decades working to improve Florida's reputation as a welcoming and inclusive place to live, work and visit, it is with great sadness that we must respond to those asking if it is safe to travel to Florida or remain in the state as the laws strip away basic rights and freedoms," Nadine Smith, Equality Florida executive director, said in a statement.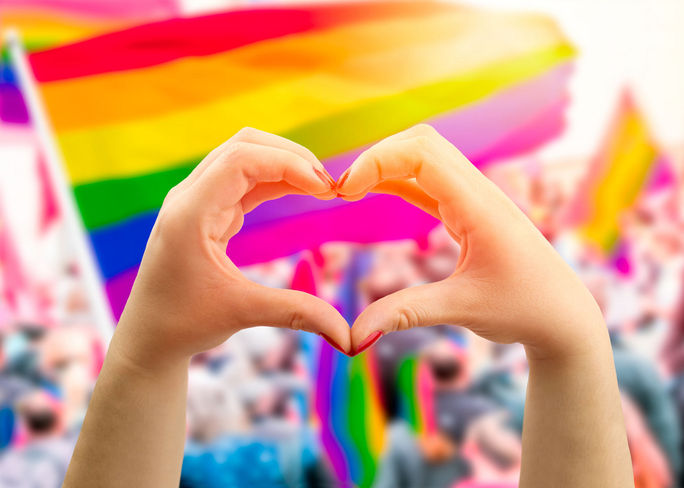 The organization went on to point out in its statement that DeSantis has made extremist policies the "centerpiece of his presidential campaign strategy, has weaponized state agencies to silence critics and impose sanctions on large and small companies that dissent with his culture war agenda or disagree with his attacks on diversity, equity, and inclusion."
Unsurprisingly, DeSantis' office dismissed the issues outlined by the advisory. A spokesperson for the governor's office told ABC News in a statement: "We aren't going to waste our time worrying about political stunts. We will continue doing what is right for Floridians."
Equality Florida said it is more than just travelers that stand to be impacted by hostile culture being created in the state under DeSantis.
"While losing conferences, and top students who have written off Florida threatens lasting damage to our state, it is most heartbreaking to hear from parents who are selling their homes and moving because school censorship, book bans and health care restrictions have made their home state less safe for their children," said Smith. "We understand everyone must weigh the risks and decide what is best for their safety, but whether you stay away, leave or remain we ask that you join us in countering these relentless attacks."
Already, the adopted and proposed policies detailed in the travel advisory have led Florida parents to consider relocating, prospective students to cross Florida colleges and universities off their lists, events and conferences to cancel future gatherings, and the United States military to offer redeployment for service members whose families are now unsafe in the state
Businesses have also spoken out against the changes taking place under DeSantis, as well as his efforts to punish those who dissent. Disney CEO Bob Iger has labeled DeSantis "anti-business and anti-Florida." The worsening attacks, especially those targeting transgender youth, have also led to the proposal of policies around the country to provide refuge for those fleeing states like Florida.
The Florida Immigrant Coalition, a statewide immigrant rights coalition of 65 member organizations and over 100 allies, also issued a travel advisory today, urging reconsideration of travel to Florida and providing critical information about where immigrant travelers can learn more about their constitutional rights.
A few weeks ago, Florida chapters of the NAACP voted unanimously to request similar warnings to the Black community about the risk of traveling or relocating to the state.
---
For the latest travel news, updates and deals, subscribe to the daily TravelPulse newsletter here.

Topics From This Article to Explore

All content is property of the owner, unless otherwise specified. This content is not owned, or maintained by TravelMart,
and is used only for informational purposes. Please visit the content owners link
via the source link for more information.