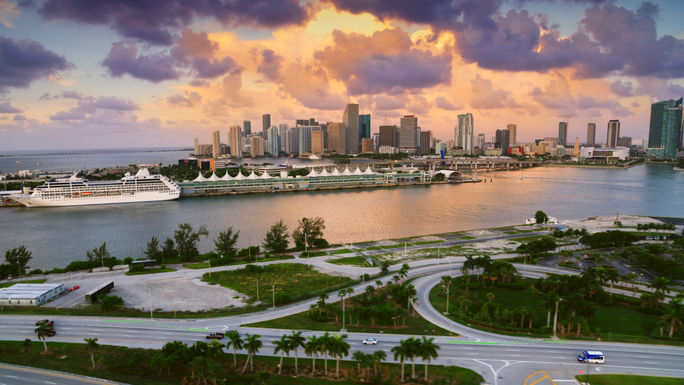 WHY IT RATES: The industry vet has helped lead the destination through tumultuous times, including hurricanes, financial crises and the COVID-19 pandemic.—Patrick Clarke, Senior Editor 
---
The Greater Miami Convention & Visitors Bureau (GMCVB) has named Joseph Yarzabal chief financial officer and senior vice president. The long-standing industry veteran now joins senior leadership at Miami-Dade County's official destination marketing organization, reporting directly to President & CEO David Whitaker and the GMCVB's Finance Committee and 38-member board of directors.
"Joe has always been an important advantage for our organization," said Whitaker. "He's not only seen the destination become what it is today, he's been instrumental in the financial stability and success of the GMCVB. It's a privilege working alongside him in this new chapter."
Yarzabal, who most recently served as vice president of financial services, joined the GMCVB in 1990 as director of financial services. Throughout his tenure, he's overseen development and management of the 1,000-member organization's accounting policies and internal controls, ensuring the GMCVB maintained its financial management obligations and clean audit findings of more than 30 years.
An experienced member of GMCVB senior management, Yarzabal has also helped lead the finance team through significant industry challenges, including Hurricane Andrew in 1992, 9/11, 2008's global financial crisis and the recent COVID-19 pandemic recovery.
Miami has been his home since he was a young child. The Miami-Dade College graduate went on to receive Bachelor of Science degrees in accounting and hotel, food & travel services from Florida International University and his MBA from Nova Southeastern University. He became a Certified Public Accountant in 1991. He is also a member of the Atlanta Federal Reserve Travel & Tourism Advisory Council and serves as treasurer for the Black Hospitality Initiative.
---
SOURCE: Greater Miami Convention and Visitors Bureau press release. 

Topics From This Article to Explore

All content is property of the owner, unless otherwise specified. This content is not owned, or maintained by TravelMart,
and is used only for informational purposes. Please visit the content owners link
via the source link for more information.