The unofficial start to summer is poised to be one of the most crowded the travel industry has ever seen.
According to AAA, approximately 42.3 million Americans will travel 50 miles or more from home this Memorial Day Weekend—defined as the five-day period from Thursday, May 25 to Monday, May 29.
That figure marks a 7 percent increase over 2022, with 2.7 million more people traveling over the holiday weekend compared to just last year.
"This is expected to be the third busiest Memorial Day weekend since 2000 when AAA started tracking holiday travel," Paula Twidale, Senior Vice President of AAA Travel, said in a statement. "More Americans are planning trips and booking them earlier, despite inflation. This summer travel season could be one for the record books, especially at airports."
GasBuddy's Annual Summer Travel Survey revealed that 64 percent of Americans plan to take a road trip this summer, which is up from 58 percent last year. Unsurprisingly, car travel will also see a rise this holiday, with 37.1 million Americans expected to hit the roads over Memorial Day Weekend, up 6 percent from last year's extended weekend.
As Twidale alluded to, many others will be taking to the skies this Memorial Day Weekend as nearly 3.4 million travelers are expected to fly to their destinations over the final weekend of May, an increase of 11 percent over last year. 
This Memorial Day Weekend could be the busiest at airports since 2005, exceeding pre-pandemic levels by 5.4 percent compared to 2019.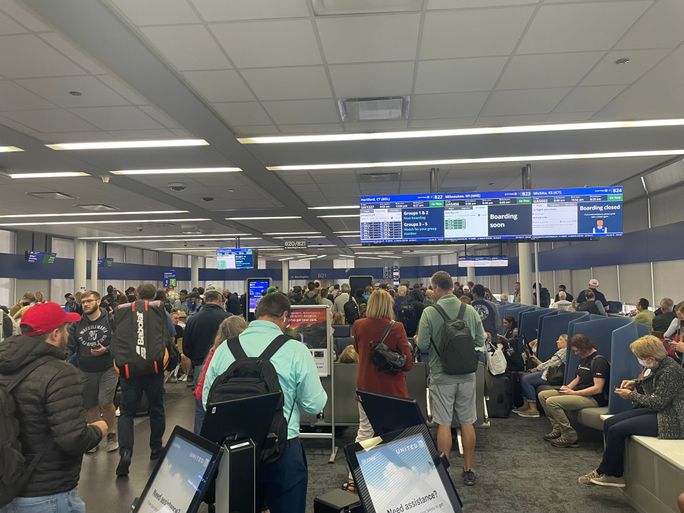 To avoid massive crowds and headaches at the airport, travelers should target the Tuesday before the holiday weekend or the Wednesday after when booking flights.
Meanwhile, road trippers might also plan to travel in the morning on Saturday and Sunday to avoid traffic backups and congestion while also reaching their destination in time for the holiday. 
Downloading free apps such as MyTSA is also a good idea to be aware of any delays ahead of time. As always, travelers are encouraged to check their flight status with their airline prior to arriving at the airport. Those driving to their destination should map their route in advance to avoid unnecessarily sitting in traffic. 
---
For the latest travel news, updates and deals, subscribe to the daily TravelPulse newsletter.

Topics From This Article to Explore

All content is property of the owner, unless otherwise specified. This content is not owned, or maintained by TravelMart,
and is used only for informational purposes. Please visit the content owners link
via the source link for more information.