May is National Travel Advisor Appreciation Month, kicking off with National Travel Advisor Day on Wednesday, May 3.
To celebrate the imperative work of travel advisors across the country, several leading suppliers are rolling out special programs and incentives to reward hard-working advisors while also educating the traveling public on the many benefits of working with a trusted travel professional in 2023 and beyond.
Here are some of the notable ways companies are celebrating National Travel Advisor Day and Travel Advisor Appreciation Month this May.
Sandals Resorts
Sandals Resorts International and the American Society of Travel Advisors (ASTA) are partnering to celebrate the integral role of travel advisors through exclusive programming and incentives.
The pair will host a Facebook Live on Wednesday, May 3 from 2-4 p.m. ET featuring a one-on-one session with ASTA President and CEO Zane Kerby and Gary Sadler, the Executive Vice President of Sales and Industry Relations at Unique Vacations Inc., an affiliate of the worldwide representatives for Sandals Resorts and Beaches Resorts. During the event, lucky travel advisors will have the opportunity to win a trip to Sandals Dunn's River, which will open on May 24, 2023.
Even if they don't win, travel advisors can take advantage of special incentives this month as new bookings of six nights or longer at Sandals Resorts made directly with Unique Vacations, Inc. from May 4-31, for travel through December 24, 2023, are eligible for additional booking incentive up to $200.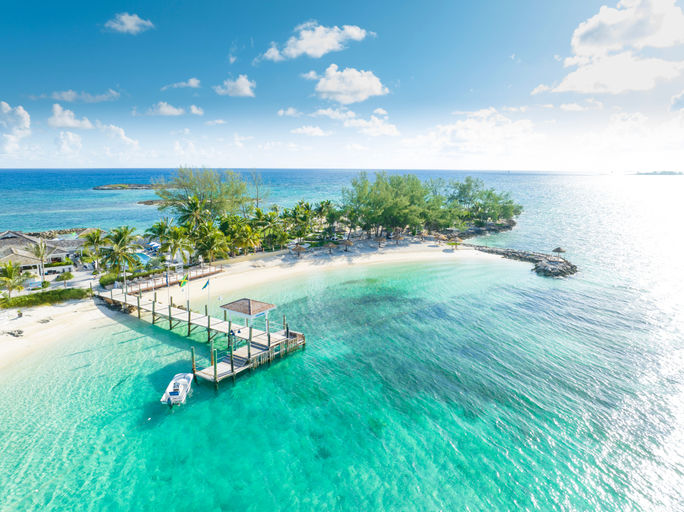 "Travel advisors have been key characters throughout every chapter of our more than 40-year history and have played a leading role in the industry's resurgence," Sadler said in a statement. "We're proud to have them as partners in our joint success and to champion the critical work of ASTA in recognizing the incredible travel advisor community today, and every day."
Celebrity Cruises
Celebrity Cruises is giving away tens of thousands of dollars in prizes to celebrate advisors this May. Celebrity's 2X Europe $60K Giveaway Entries and Double Reward Points mean advisors can earn double entries for Celebrity's $60,000 cash giveaway for each 2023 Celebrity Europe booking made through May 13, 2023, and earn double rewards points for bookings made between May 2-13, 2023, on any Celebrity sailing through April 30, 2025.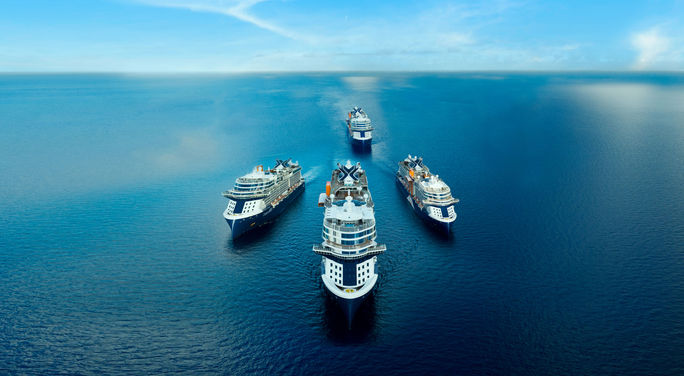 Avanti Destinations
Avanti Destinations is celebrating travel advisors all month long by giving away a $25 gift card for each new booking (totaling $5,000 or more) made with Avanti between May 1 and May 31, 2023. There's no limit on the number of gift cards that advisors can earn but deposits must be received by the end of May for travel by December 31, 2023.
Avanti has also partnered with Visit Portugal to introduce an educational campaign that includes a 50-page e-brochure, "Paradise in Portugal," to help travel advisors create customizable vacations to the country. The campaign includes a $25 gift card for each Portugal trip advisors sell with a land value of $2,500 for bookings through May 31, 2023, for travel by December 31, 2023.
TourRadar
Leading adventure booking platform TourRadar is launching a new incentive program to celebrate Travel Advisor Appreciation Month in May, giving away organized adventures to Peru, Italy, and any destination provided by Europamundo to three lucky winners.
To enter to win, travel advisors only need to register on TourRadar.com/agents, be a current agent who logs in during the month of May, be registered and attend one of TourRadar's hosted webinars in May, refer two other advisors to register on the TourRadar Agent Portal or follow TourRadar on the TourRadar Agent Facebook page and TourRadar Instagram @TourRadar. To participate in the program, advisors must be registered with TourRadar and make bookings between May 1 and May 31, 2023.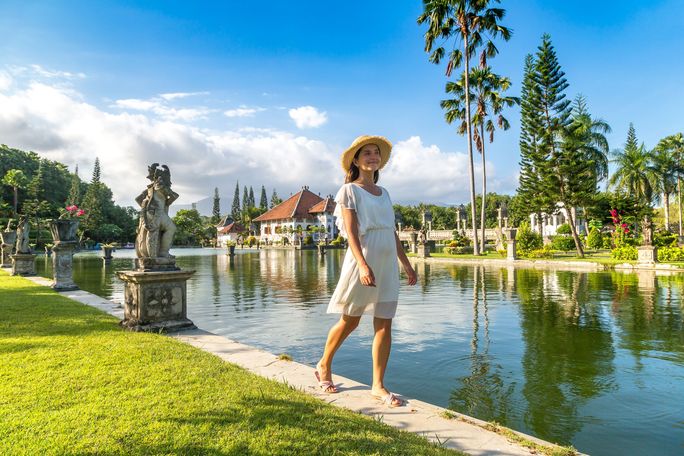 "We appreciate the hard work and dedication of our travel advisors, and we want to show our gratitude by giving them a chance to experience the world on our organized adventures," said Travis Pittman, CEO and co-founder of TourRadar. "We hope this appreciation month will inspire our agents to continue doing what they love and encourage them to share their passion for travel with others."
Additionally, the first 50 new advisors who place their first booking will receive a $100 cash bonus.
Noble House Hotels & Resorts
Boasting a collection of 25 luxury and upscale hotels, resorts and experiences across North America, Noble House Hotels & Resorts is offering VIP Select Package exclusively for travel advisors and their guests.
Highlights include a $100 resort credit and breakfast for two at Estancia La Jolla Hotel & Spa, L'Auberge Del Mar, Hotel Terra Jackson Hole, Teton Mountain Lodge, Gateway Canyons Resort & Spa, Jekyll Ocean Club, LaPlaya Beach & Golf Resort, Little Palm Island Resort & Spa, Ocean Key Resort & Spa and The Marquesa Hotel and a $25 resort credit on a one-night stay and a $50 resort credit for a two-night stay at The Edgewater, Argonaut Hotel, Hotel Zoe, River Terrace Inn, Portofino Hotel & Marina, San Diego Mission Bay Resort & Spa, Kona Kai Resort & Spa, Corazón Cabo, Jekyll Island Club, Pelican Grand Beach Resort, Inn on Fifth and Solé Miami.
Standard VIP Select Package amenities include a no-walk policy, an upgrade at the time of check-in (subject to availability) and a welcome amenity (upon request) and can be booked in the GDS (SEL-P) on Noble House property websites with the code "SELECT," or by emailing or calling the reservations teams. The offer is valid on the best available rate only and is not combinable with other packages. 
---
For the latest travel news, updates and deals, subscribe to the daily TravelPulse newsletter.

Topics From This Article to Explore

All content is property of the owner, unless otherwise specified. This content is not owned, or maintained by TravelMart,
and is used only for informational purposes. Please visit the content owners link
via the source link for more information.