Inclusive Collection, part of World of Hyatt, is introducing a new online platform featuring resources exclusively designed to cultivate opportunities for travel advisors.
Confidant Collective will feature enhanced sales and marketing tools and an extensive education program to help advisors sell each of the Inclusive Collection's nine luxury all-inclusive brands throughout Mexico, the Caribbean, Central America, South America, and Europe.
Travel advisors visiting the website will find a full suite of tools helping them become experts on the Inclusive Collection portfolio. The diverse content includes new and informative video capabilities and opportunities to feature multiple promotions, sales, incentives and offers. What's more, advisors will have access to the latest news and information on the portfolio.
Confidant Learning, an interactive online educational platform that encompasses all brands in the Inclusive Collection portfolio, is designed to give advisors an expert advantage, with additional supplemental courses and annual recertification to maintain their Confidant Collective advisor status. Advisors can remain connected at all times thanks to greater functionality and an updated, more agile dashboard available via mobile application.
As part of the new platform, the Inclusive Collection will invite advisors to participate in a revamped rewards program, Confidant Rewards, in the weeks ahead.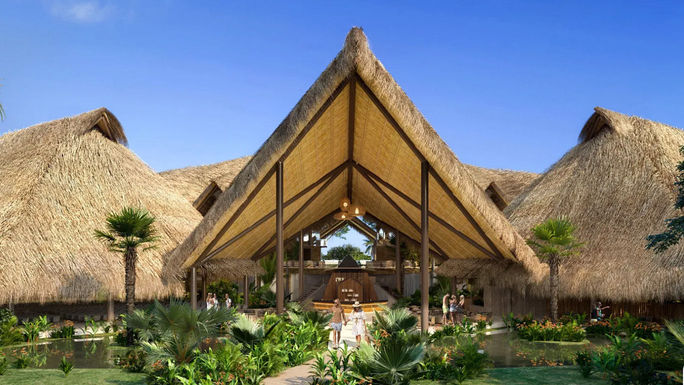 Featuring new concepts and upgrades as well as the opportunity to register and redeem bookings at Zoëtry Wellness & Spa Resorts, Secrets Resorts & Spas, Breathless Resorts & Spas, Dreams Resorts & Spas, and Sunscape Resorts & Spas, the tiered rewards program will introduce personalization and varied offerings through VIP travel advisor benefits, expanded cash options and a carefully curated collection of new redemption items such as the option to redeem points for personal charitable contributions. Advisors will also be able to earn points faster through the new program.
"Our dedication to travel advisors remains unwavering, and the launch of Confidant Collective is a testament to our commitment and care for this community. The Confidant Collective website and the suite of new tools available were created with the intention of fueling growth and supporting the continued success of our valued travel advisor community," Kevin Wojciechowski, Senior Vice President of Sales and Distribution, Inclusive Collection, Hyatt, said in a statement.
---
For the latest travel news, updates and deals, subscribe to the daily TravelPulse newsletter.

Topics From This Article to Explore

All content is property of the owner, unless otherwise specified. This content is not owned, or maintained by TravelMart,
and is used only for informational purposes. Please visit the content owners link
via the source link for more information.