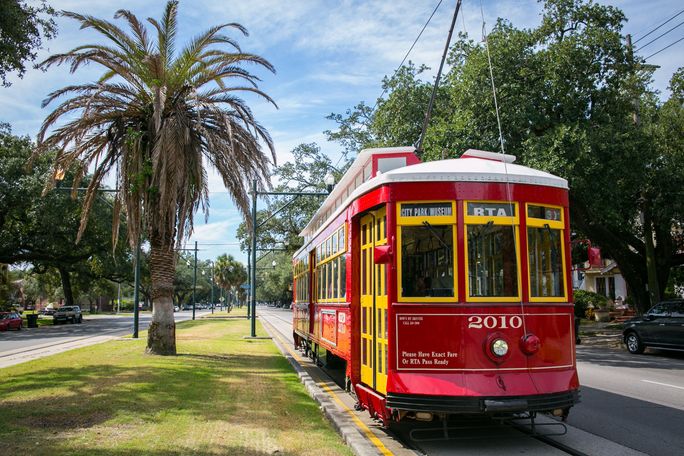 New Orleans & Company is celebrating the arrival of summer in the Big Easy with a special seasonal Travel Advisor FAM.
From June through August, more than 20 hotels throughout New Orleans are offering travel advisor rates starting at $69 plus taxes per night. What's more, many hotel packages available exclusively for qualified travel advisors include discounted parking, free Wi-Fi and discounts at hotel bars. Keep in mind that some blackout dates do apply.
Travel advisors can also request a VIP Pass providing exclusive access to discounts and special offers at restaurants, museums, and other popular attractions around the city.
Other perks of a summer visit to New Orleans include seasonal menus at restaurants, especially during June's Restaurant Week and the entire month of August during COOLinary, an annual tradition featuring specially priced prix-fixe lunch, dinner, and brunch menus.
"Summer is a wonderful time to experience New Orleans and our city's authentic cuisine, attractions and live music," Kim Priez, senior vice president of tourism at New Orleans & Company, said in a statement. "Experience the classic, historic New Orleans, while also getting a taste of the spectacular new attractions, hotels and trendy spots the city offers today."
Travel advisors can click here to register to participate in New Orleans & Company's Travel Advisor Summer FAM.
For group assistance or questions about the Summer FAM, travel professionals can contact Rachel Funel, Tourism Sales Senior Account Executive at rfunel@neworleans.com or (504) 566-5018. 
---
For the latest travel news, updates and deals, subscribe to the daily TravelPulse newsletter.

Topics From This Article to Explore

All content is property of the owner, unless otherwise specified. This content is not owned, or maintained by TravelMart,
and is used only for informational purposes. Please visit the content owners link
via the source link for more information.