Oceania Cruises has revealed new details about the Broadway-caliber entertainment options that will be available to guests sailing its first Allura Class ship, Vista.
The 1,200-guest cruise ship-slated to embark on its inaugural voyage from Rome on May 13, 2023-will feature a reimagined entertainment program including three uniquely designed shows and a star-studded production team that includes "Dancing with the Stars" choreographer Britt Stewart.
Into the Night, which is choreographed by Stewart, will be a lively dance-centric show blending a mix of dance, style and design taking inspiration from the "Video Music Awards," "American Idol" and "Dancing with the Stars" while Headliners seeks to take guests on a VIP concert journey featuring performances of some of the world's most famous songs by beloved artists such as Cher, Celine Dion, the Bee Gees and Adele.
The third production, The Anchor Inn is described by Oceania as a "light-hearted U.K.-centric song-and-dance performance with a sprinkle of West End flare." The show will be set in the Anchor Inn Pub where a group of regular patrons experiences the ups and downs of life while performing hits by the likes of Dusty Springfield, Rod Stewart, Madness, Shirley Bassey and Tom Jones.
Meanwhile, a fourth production, The Music Triangle will tell the roots story of popular music when it launches later this year.
"With Vista, our first new ship in more than a decade, we have worked thoughtfully on how to raise the bar even higher on ourselves in every department," the cruise line's president Frank A. Del Rio said in a statement. "Long renowned for our stunning design, exquisite culinary offerings and intriguing itineraries, it was time to put the same 'wow' into our entertainment programming. This new lineup is groundbreaking for us, and these three new productions are just the beginning. We are extremely excited to unveil our never-before-seen series of elevated entertainment for our guests to enjoy aboard Vista."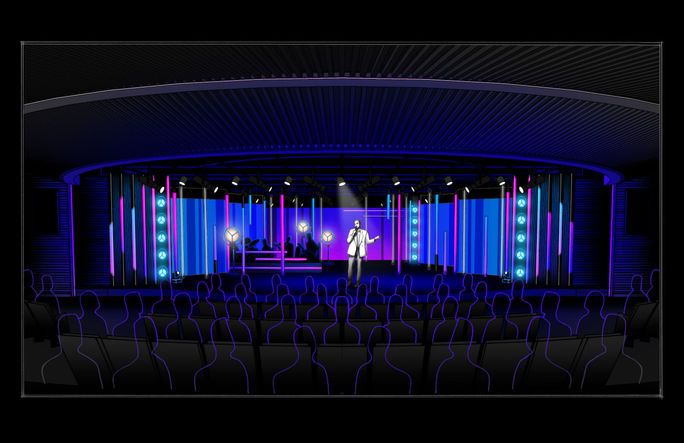 "I'm honored to have the opportunity to develop innovative shows for Oceania Cruises, pushing limits on creativity and theatrics, assembling a star-studded team with credentials spanning television, movies, Broadway, the West End and beyond, resulting in programs that are truly fresh and fun for Vista," added Kai Alan Carrier, Director of Artistic Theatrical Entertainment, a new role created to elevate the cruise line's entertainment offerings.
"Knowing that our guests love recognizable songs and, more importantly, are lively and adventurous, I leaned forward with our offerings. The goal was to truly offer entertainment from a new perspective, which I know we have achieved."
Oceania's second Allura Class vessel, Allura is scheduled to enter service in 2025.
---
For the latest travel news, updates and deals, be sure to subscribe to the daily TravelPulse newsletter.

Topics From This Article to Explore

All content is property of the owner, unless otherwise specified. This content is not owned, or maintained by TravelMart,
and is used only for informational purposes. Please visit the content owners link
via the source link for more information.