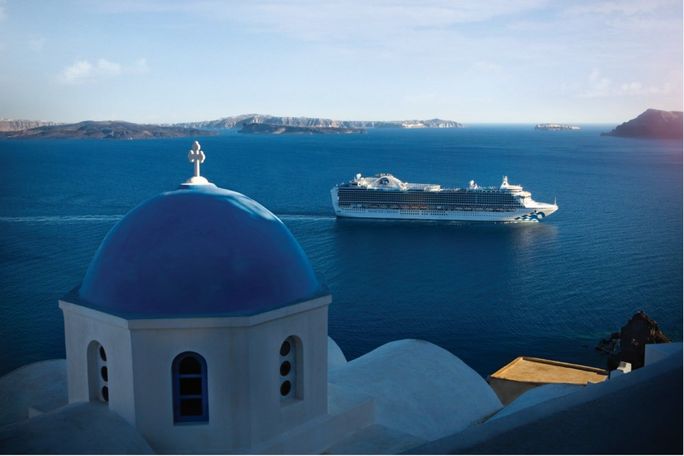 Princess Cruises announced its 2024 voyages and cruisetours,
including sailings aboard the company's newest, largest and most innovative
ship, Sun Princess.
With 162 departures on 85 itineraries with more than 130
destinations in 34 countries, the cruise line is looking to make dream
vacations come true. All of next year's European voyages are now on sale.
Following her debut in February of next year, Sun Princess will
take guests on Grand Mediterranean and Western Grand Mediterranean voyages through
September 2024, ranging between seven- and 10-day sailings.
Island Princess will sail 10-day cruise itineraries
throughout the Mediterranean, Regal Princess will embark on 12-day British
Isles voyages and Sky Princess will offer a variety of cruises from five- to-31
days.
Caribbean Princess will sail throughout Northern Europe in
2024, before she joins Sky Princess on 14- or 16-day Land of the Midnight Sun
and Summer Solstice voyages. All five ships sail spring and fall transatlantic itineraries
between Ft. Lauderdale, Galveston, Texas or New York and Barcelona, London or
Rome.
In addition to the sailings, Princess offers four
cruisetours which provide travelers with more time on land visiting top sites
with expert guides, hotel stays and local cuisine. 
The cruise line also recently announced 2024 itineraries for
Alaska
and Japan.
---
For the latest travel news, updates and deals, subscribe
to the daily TravelPulse
newsletter.

Topics From This Article to Explore

All content is property of the owner, unless otherwise specified. This content is not owned, or maintained by TravelMart,
and is used only for informational purposes. Please visit the content owners link
via the source link for more information.