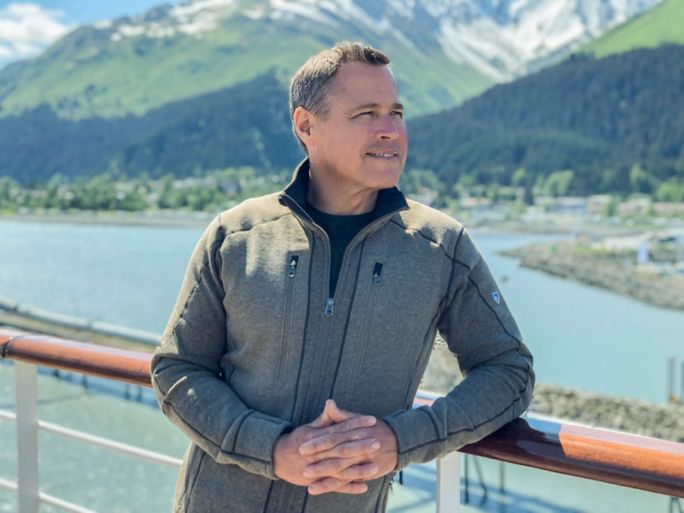 Renowned wildlife biologist and TV personality Jeff Corwin will host a special Nature & Adventure Voyage to Alaska onboard Princess Cruises' Sapphire Princess ship this September 2023. 
Corwin, who is also the cruise line's Nature & Adventure Ambassador, has visited Alaska over 150 times and has spent nearly three decades sharing stories of conservation, wildlife and nature with people around the globe, including on his award-winning ABC network television show Ocean Treks with Jeff Corwin.
While onboard, guests can enjoy listening to Corwin present on Alaska's unique wildlife and conservation, meet-and-greets, enjoy exclusive shore excursions with Corwin in destinations like Skagway and Ketchikan, special dining experiences and more. 
"My most favorite place to explore is Alaska because it's unmatched when it comes to adventure, animals and incredible exploration," said Princess Cruises Nature & Adventure Ambassador Jeff Corwin. "I'm beyond excited to be hosting this special cruise so I can personally share my experiences, offer insights on watching out for bald eagles, whales and bears, and meet adventure seekers like me who love new discoveries and also share in my dedication for conservation so Alaska can be enjoyed for generations to come."
The itinerary begins on September 6, 2023 and sails northbound from Vancouver to Anchorage. Fares begin at $448 per person. 
---
For the latest travel news, updates and deals, subscribe to the daily TravelPulse newsletter.

Topics From This Article to Explore

All content is property of the owner, unless otherwise specified. This content is not owned, or maintained by TravelMart,
and is used only for informational purposes. Please visit the content owners link
via the source link for more information.