This speaks volumes. Either we are congested or incredibly populated.
According to CNN, half of the world's 10 busiest airports are in the United States.
Leading the way, of course, is Hartsfield-Jackson Atlanta International Airport, which has always been one of the busiest in the world until the pandemic knocked it off stride. Atlanta is the home of Delta Air Lines and a major hub for others. ATL saw an influx of more than 93 million passengers in 2022.
The rankings were released by Airports Council International, the lobby group for more than 2,000 airports, earlier this week. Coming in at number two, with 73 million passengers passing through, was Dallas-Fort Worth International Airport, which is the headquarters of American Airlines.
"In the international markets, of course, we are suffering a little bit more in terms of the recovery," said Luis Felipe de Oliveira, director general of ACI World, in an interview with CNN Travel.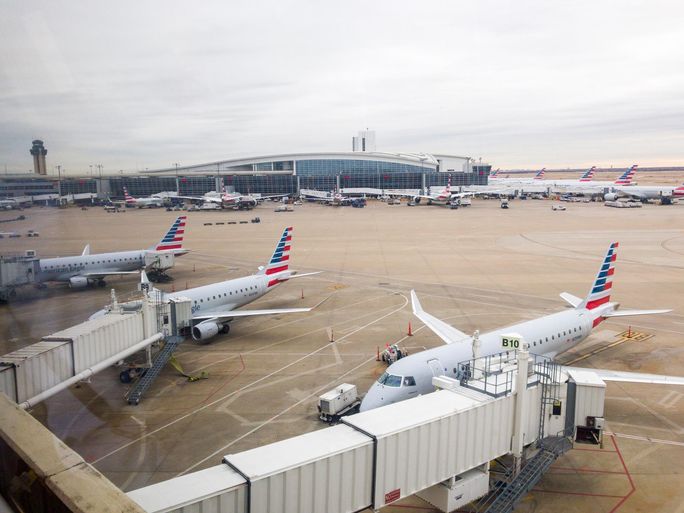 The top 10 busiest airports last year were as follows:
1. Hartsfield-Jackson Atlanta, Georgia (ATL): 93.7 million passengers; up 23.8 percent from 2021
2. Dallas/Fort Worth, Texas (DFW): 73.4 million passengers; up 17.5 percent from 2021
3. Denver, Colorado (DEN): 69.3 million passengers; up 17.8 percent from 2021
4. Chicago O'Hare, Illinois (ORD): 68.3 million passengers; up 26.5 percent from 2021
5. Dubai, United Arab Emirates (DXB): 66.1 million passengers; up 127 percent from 2021
6. Los Angeles, California (LAX): 65.9 million passengers; up 37.3 percent from 2021
7. Istanbul, Turkey (IST): 64.3 million passengers; up 73.8 percent from 2021
8. London Heathrow, United Kingdom (LHR): 61.6 million passengers; up 217.7 percent from 2021
9. Delhi, India (DEL): 59.5 million passengers; up 60.2 percent from 2021
10. Paris Charles de Gaulle, France (CDG): 57.5 million passengers; up 119.4 percent from 2021

Topics From This Article to Explore

All content is property of the owner, unless otherwise specified. This content is not owned, or maintained by TravelMart,
and is used only for informational purposes. Please visit the content owners link
via the source link for more information.