As the tourism industry continues to grapple with its role in climate change, travel brands from all verticals of the market are realizing the important opportunity they have to be part of the solution to this problem.
And figuring out how to do so was exactly the point of the recent Tourism Cares Meaningful Travel Summit in Norway, hosted in partnership with Innovation Norway and the United States Tour Operators Association.
Held from April 18-23 in Tromso and Svalbard, the event brought together more than 50 representatives from all over the world to discuss actionable steps toward making travel businesses more sustainable and responsible. Just a sampling of the companies in attendance includes Avanti Destinations, Hurtigruten, the Adventure Travel Trade Association, The Travel Corporation, Lindblad Expeditions, Intrepid Travel, New York City Tourism & Conventions, Tauck, Visit Finland and more.
"I was really impressed to see companies at all stages of their sustainability journey really thinking about how they take the next steps," said Graham Miller, professor of sustainability in business at the University of Surrey, who led the summit's educational programming. "The best companies are making significant changes to the way they do business and regenerating the places they operate in through tourism."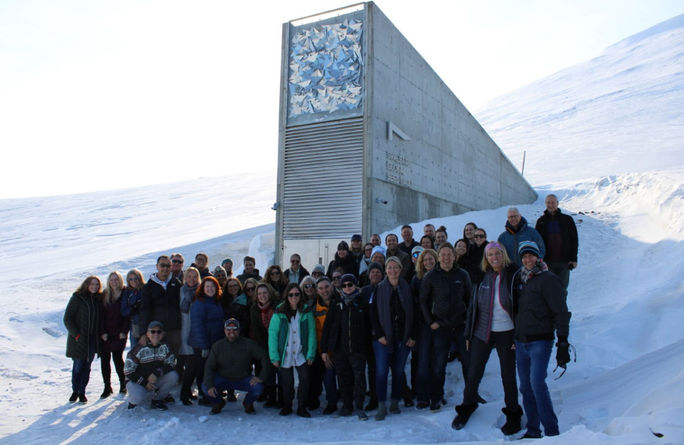 During the Tromso portion of the event, attendees participated in workshops and panels dedicated to thinking critically about sustainable and responsible tourism. Business-focused discussions ranged from creating a sustainable supply chain to the do's and don'ts of marketing sustainable travel. Other sessions examined industry challenges such as aviation emissions and the shortcomings of carbon offsets, as well as promising opportunities including collaboration between companies and ways to benefit local communities through tourism. Finally, a panel of presenters from the Indigenous Sami community shared their thoughts on how tourism can both positively and negatively affect Native peoples.
The agenda also included opportunities for in-destination activities such as dog sledding, to see firsthand how Norway's natural environment and local businesses are already being affected by climate change.
"Climate change is dramatically changing the landscape of Norway and the impact on daily ways of life, Indigenous traditions and livelihoods, wildlife and, of course, the tourism product, is clearly evident," said Greg Takehara, CEO of Tourism Cares. "Travel and tourism can be a force for good in solving these massive global challenges."
The summit then moved on to Svalbard, one of the planet's most fragile destinations. There, Visit Svalbard shared the challenges of marketing tourism to the area (including balancing visitation and environmental preservation) and how increasingly unpredictable weather patterns are affecting the traveler experience by disrupting planned activities.
Attendees were able to see firsthand the incredible tourism product offered in the region during a tour of an ice cave and a snowmobiling excursion, as well as the threat that climate change poses to locals' way of life.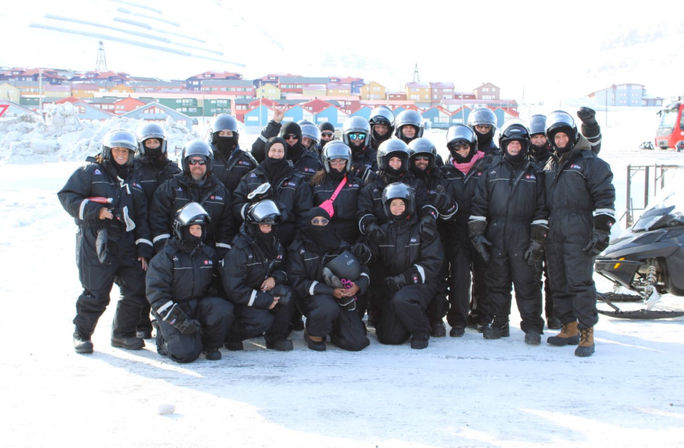 "Tourism Cares' mission is very much aligned with our own, as we continue to develop Norway as a sustainable destination building upon the criteria and ambitions of our national sustainability strategy. We want to contribute to driving positive change, and we believe that by coming together, by learning from each other and sharing thoughts and concerns, we can make real impact that matters," said Hege V. Barnes, managing director of Innovation Norway North America.
"Our goal is to inspire action and infuse more sustainability into the business models of the tourism industry actors to help create businesses that are more purpose-driven and that have sustainability at the core of their operation, and not as a separate division or project." 
This article was written by Kelly Rosenfeld, Senior Editor of TravelAge West, Family Getaways and Explorer magazines.

Topics From This Article to Explore

All content is property of the owner, unless otherwise specified. This content is not owned, or maintained by TravelMart,
and is used only for informational purposes. Please visit the content owners link
via the source link for more information.