This week marked the return of the American Society of Travel Advisors (ASTA) annual Legislative Day, bringing travel agency executives and industry advocates together in Washington, D.C.
The two-day event was attended by more than 225 travel advisors as well as supplier partner registrants from all 50 states.
ASTA presented its annual Travel Industry Forecast during an event at the National Press Club on Tuesday morning that also featured a keynote from Omega World Travel founder Gloria Bohan and an informative panel highlighting some of the industry's most successful women, including Denise Jackson, President & CEO, Balboa Travel Management; Jackie Friedman, President, Nexion Travel Group; Board Chair, American Society of Travel Advisors; Keisha Adriano, CEO at Travelwise International; Tiffany Hines, CEO, Global Escapes and Melinda Fortunato, Luxury Travel Advisor & Owner of Best Travel LLC.
Seventy percent of the travel agency sector is comprised of female-owned small businesses, according to the U.S. Census Bureau. 
Later, advisors gathered at the Hilton Washington DC National Mall The Wharf for exclusive training and tips on how to make the next day's meetings the most effective. 
With that training as well as insights from a panel of congressional staff, ASTA members presented their policy priorities to more than 200 members of the House and Senate, meeting on Capitol Hill for several hours Wednesday.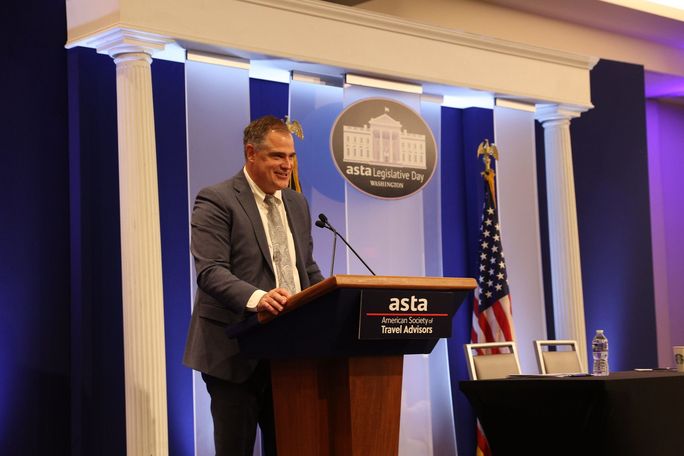 "When it comes to the government, you face a choice – engage in the process or put your head in the sand, leave the field to the opposition and hope for the best. Starting well before COVID hit, ASTA and our members have engaged tirelessly, both in D.C. and in the states, and we have a series of wins to show for it," ASTA President and CEO Zane Kerby said in a statement.
"By showing Congress who we are, who we employ and that we are paying attention, the government will understand that travel advisors watch out for the traveling public. Legislative Day is the most important way to send that message."
This year's focus was on the FAA Reauthorization and funding for the Assistant Secretary for Travel and Tourism.
The FAA Reauthorization Act of 2018 is set to expire at the end of September and ASTA wants to ensure that its priorities are included in the final bill, including those related to refunds. Both the House and Senate versions of the reauthorization legislation contain enhanced clarity that an agency's obligation to issue a client refund for a canceled or significantly changed flight is limited to scenarios where it and not the airline possesses the funds in question.
The organization also wants Congress to add a travel agency seat to the Department of Transportation's Aviation Consumer Protection Advisory Committee (ACPAC) and develop a streamlined system for fulfilling consumer disclosure requirements during "offline" air ticket transactions, including over-the-phone, face-to-face. Another ask within the FAA Reauthorization bill is for flexibility in terms of how airline ancillary fee information is presented to consumers.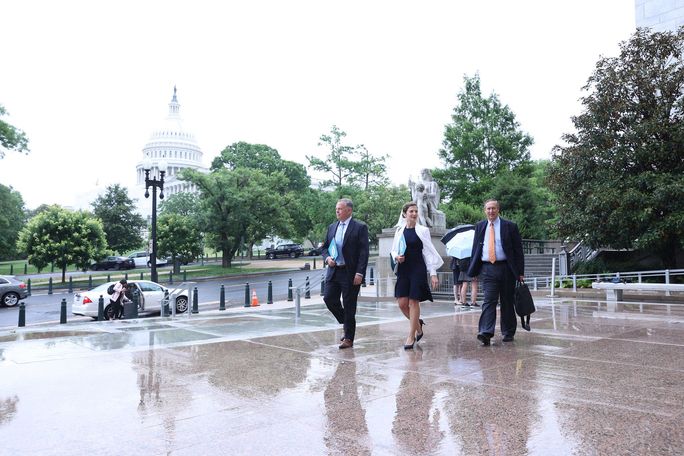 Meanwhile, the new Assistant Secretary of Travel and Tourism position was established within the U.S. Department of Commerce when Congress passed the Visit America Act late last year. As it stands, the U.S. is the only G20 country without a federal agency or cabinet-level official in charge of tourism policy.
The Biden Administration has requested $3.5 million as part of the Commerce Department's budget to fund the new office, which will be tasked with providing high-level leadership on travel and tourism. The Assistant Secretary of Travel and Tourism will be accountable to Congress and work across federal agencies to create and implement national strategies and policies designed to grow travel, ASTA says.
TravelPulse shadowed a group of advisors led by panelist and ASTA board member Tiffany Hines as they met with Representative Austin Scott of Georgia.
After a few minutes, the group emerged all smiles and expressed confidence that their message was received.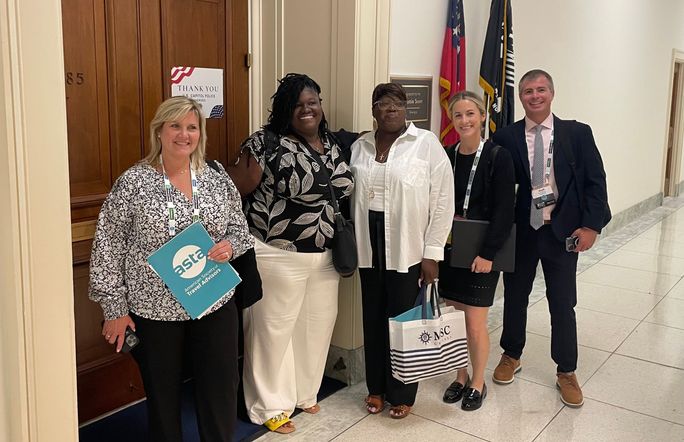 That was the overwhelming sentiment of travel advisors in attendance this year. This is an industry that is experiencing tremendous growth as more travelers become more likely to turn to an advisor to plan their trip post-pandemic and with each ASTA Legislative Day its voice gets a little bit louder. 
"Policymaking is a marathon, not a sprint," ASTA's Executive Vice President of Advocacy Eben Peck stated. "Our goal is to raise awareness about the critical role travel advisors play in the broader travel and tourism industry, and to secure support from as many legislators as possible for policies that will help our members' businesses recover post-COVID."
"Legislative Day is the most impactful thing our members can do to help make that happen," he concluded.

Topics From This Article to Explore

All content is property of the owner, unless otherwise specified. This content is not owned, or maintained by TravelMart,
and is used only for informational purposes. Please visit the content owners link
via the source link for more information.