Chris Cave is CEO of FlightHub Group.
---
Travel is so much more than the simple act of getting in a car or on a plane.
We know this because, while we each cultivated an appreciation for Zoom over the past three years, our hearts yearned for in-person connection: raising a glass around the dinner table with those we love, cheering jubilantly on a wide lawn at niece or nephew's graduation, or even reaching out to accept a margarita being handed to us with a smile on a sandy beach.
Travel offers us novelty, authenticity, and connection like nothing else does. And the data show that Americans are eager to feel these things again.
The US Travel Association reports that, as of mid-January, demand for air travel exceeded 2019 levels for the first time and are now 3 percent above 2019 levels. It's clear that for many Americans, travel represents not only adventure but also freedom and empowerment – particularly in the aftermath of a global crisis that severely limited both of those things.
Travel as a key to individual and societal wellness
I believe travel is a key contributor to both individual and societal wellness. It offers us freedom and adventure, yes. But it also offers us the opportunity to experience other cultures, break down our own internal barriers, and open our eyes beyond the bubbles of our respective homes. I am heartened by the recent surge in demand for travel because it indicates that these values are held by so many.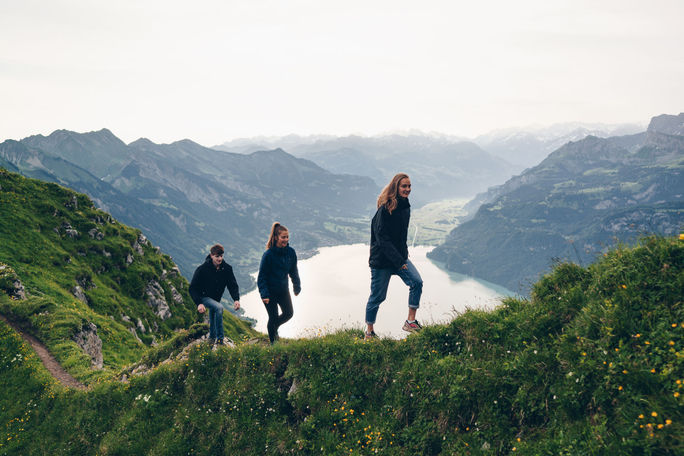 By connecting people across borders, travel allows us to recognize ourselves in each other and become more open-minded, critical thinkers. We're able to watch the news through a different lens and have greater empathy for those we've never met.
Travel is both a preventive measure and a panacea that allows us to tap into our shared humanity.
The travel industry's role is bigger than we think
The travel industry's role – and responsibility – thus becomes one that is much larger than the simple availability of plane tickets or hotel rooms. When we acknowledge the fundamental human needs that are met by travel, we must also recognize that making travel accessible and affordable for as many people as possible is our collective mandate. We must aim to strike a balance between operating in a for-profit environment while ensuring that the products we offer reflect values of equity and accessibility.
From a 30,000-foot view, we also know that the travel industry can play a singular role in alleviating and addressing global conflict. At our company, there has been no better example of this than our recent partnerships with 4Ukraine and GlobalMedic. Last May, we launched the Ukraine Aid Program, pledging to provide free flights to Eastern Europe for GlobalMedic's rapid response teams while also bringing Ukrainian refugees to safety in North America.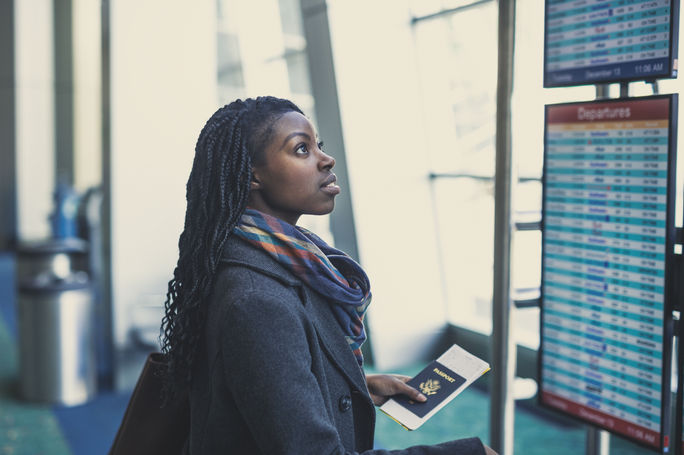 A year later, we have sponsored $120 CAD in flights and have supported more than 220 Ukrainian people to find safety in Canada, where our headquarters are based. This pivotal partnership allowed us to lean into our offering – inexpensive flights – while leaning on GlobalMedic's disaster response competencies and 4Ukraine's ability to vet travelers and ensure they had a safe and sustainable place to stay upon arrival. We consider this partnership to be a great success, and it continues today.
Thus, the travel industry's role is twofold in societal and cultural wellness: We have the ability to assist in the prevention of global conflict by allowing people to experience cultures far different from their own, and we can also provide assistance in times of conflict, whether that's through transporting people and supplies to the frontlines or creating opportunities for others to escape conflict.
Tapping into greater human consciousness
We know that travel serves a spectrum of needs, wants and dreams that are all uniquely human. From a gap year backpacking through Europe to a joyful reunion with family after three years of Zoom birthdays, to the relief and compassion found on a flight out of conflict and danger. Each of these allows us to tap into our greater human consciousness.
So – what seems simple, isn't. A few clicks on a website. A plane ticket purchased. A deep breath. The anticipation of something new, something adventurous, something safe.
This is what connects us. And this is why we exist.
---
For the latest travel news, updates and deals, subscribe to the daily TravelPulse newsletter.

Topics From This Article to Explore

All content is property of the owner, unless otherwise specified. This content is not owned, or maintained by TravelMart,
and is used only for informational purposes. Please visit the content owners link
via the source link for more information.