The Force wasn't with them.
Neither was the cash.
It's not that Walt Disney World in Orlando underestimated the popularity of the Star Wars franchise. Star Wars is still ridiculously popular among all ages. It's that the Walt Disney Company overestimated what the buying public will pay for it.
It was a cool idea to have a themed hotel based around the film franchise when Star Wars: Galactic Starcruiser debuted last year. It's not so cool to charge between $4,800 and $6,000 per cabin for a two-night experience.
So Disney recently announced that the hotel would shut down at the end of September.
From a business standpoint, it makes perfect sense. Disney spent heavily on the attraction and wasn't getting a return on the investment. Instead of letting it drag on, Disney announced its closing less than two years after it opened. It was a smart move by returning CEO Bob Iger, who is in the midst of cutting expenses at the park and within the company. Star Wars is popular, yes, but nobody wants to pay that kind of money to sleep near Boba Fett.
Now my question is, what replaces that area in Disney World?
Frankly, the Galactic Starcruiser wasn't paying for itself. Disney should just get back to what it does best. The company has always prided itself and has been lauded by others, on being able to take advantage of the moment. Disney miscalculated Star Wars: Galactic Starcruiser but was successful with something like Guardians of the Galaxy.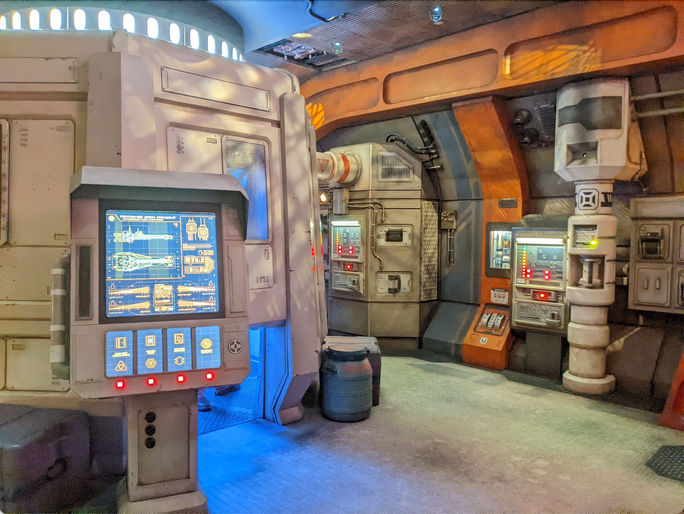 Disney World already has a high-end hotel; It's called the Grand Floridian. Stay there if you want to travel to the resort and pay top dollar to be pampered the whole time.
Despite its feud with Florida Governor Ron DeSantis and its precipitous drop in revenue and stock price, the Walt Disney Company's flagship isn't going anywhere. The theme park is staying right in Orlando. It isn't going anywhere. You don't up and move Cinderella's Castle on a whim. The company has faced problems like this in 50-plus years, just not so publicized. It will get through its current difficulties.
But the answer is not by riding the back of your customers.
An expansion of Avatar in that area is not a bad idea, as long as it is appropriately priced. No matter what attractions go into the space occupied by Star Wars: Galactic Starcruiser, Disney has to start thinking about the economics of its patrons. Or else Disney doesn't have to think about the governor trying to slow the growth of the company; that will happen organically.

Topics From This Article to Explore

All content is property of the owner, unless otherwise specified. This content is not owned, or maintained by TravelMart,
and is used only for informational purposes. Please visit the content owners link
via the source link for more information.